The Sixth ODC International Forum for Young Marine Scientists
was successfully accomplished
in the afternoon of 15 November 2022. The forum attracted much attention of previous trainees and new young scientist, new scientists took a keen interest in this forum and put forward some ideas.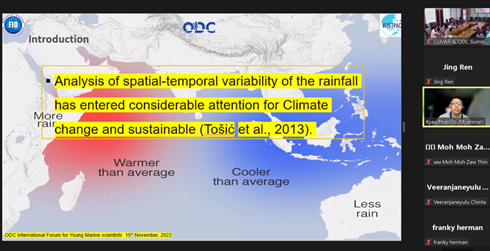 Five young scholars shared their progress in this forum. Mr. Kyaw Than Oo from Myanmar, his major is meteorology, and also he is one of the best trainees in 11th ODC Training Course. He as the first speaker shared his recently progress:
An analysis of Interannual Relationship between Myanmar Southwest Monsoon (MSwM) and The Oceans. Mr. Chalermrat Sangmanee as the second speaker from Thailand, shared
Ocean Acidification monitoring programme in the DMCR

,

new participant asked some related questions. Ms. Qian Zhao as the third speaker from China, shared
UN Decade of Ocean Science for Sustainable Development (2021-2030) & Ocean to climate Seamless Forecasting system (OSF) Programme
.
She gave a detailed introduction to OSF as the program supervisor; many scholars expressed interest and asked for the materials.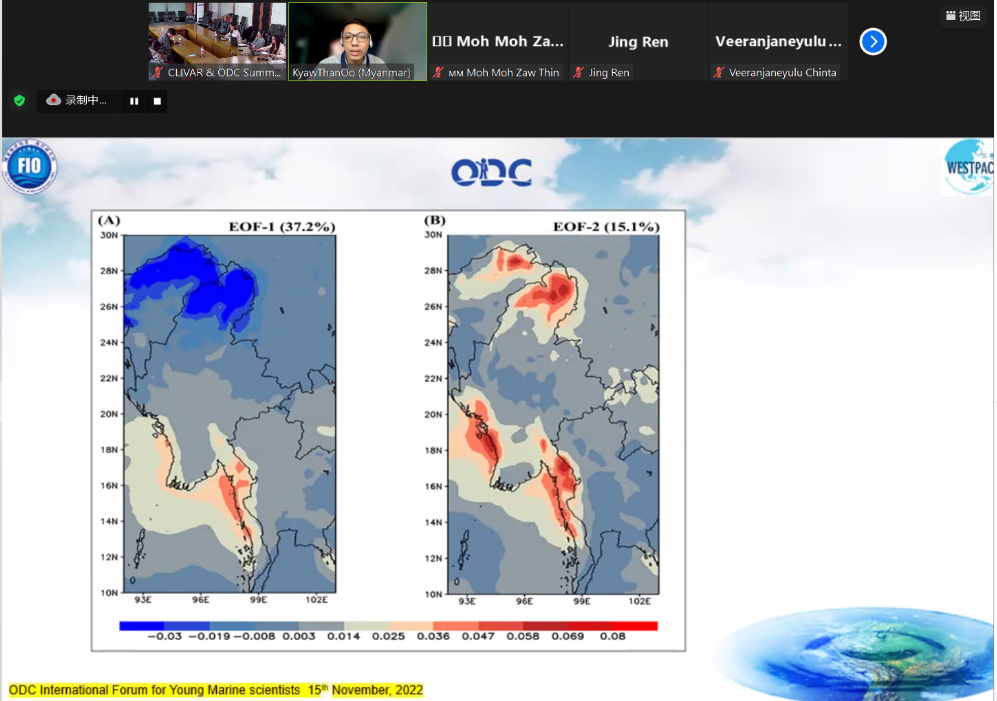 Mr. Kyaw Than Oo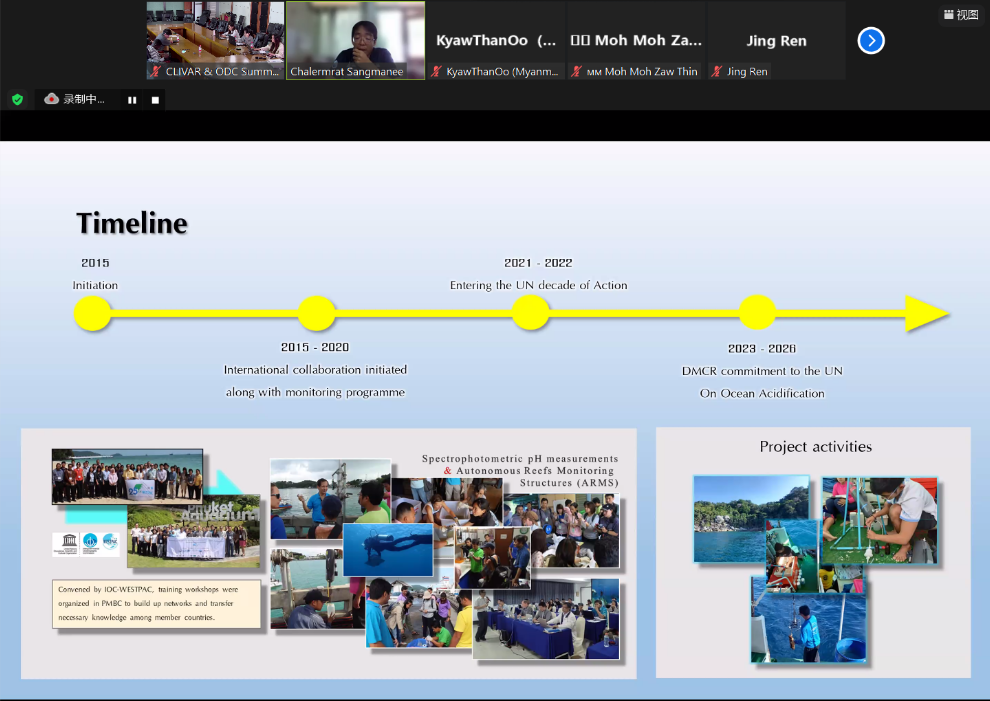 Mr. Chalermrat Sangmanee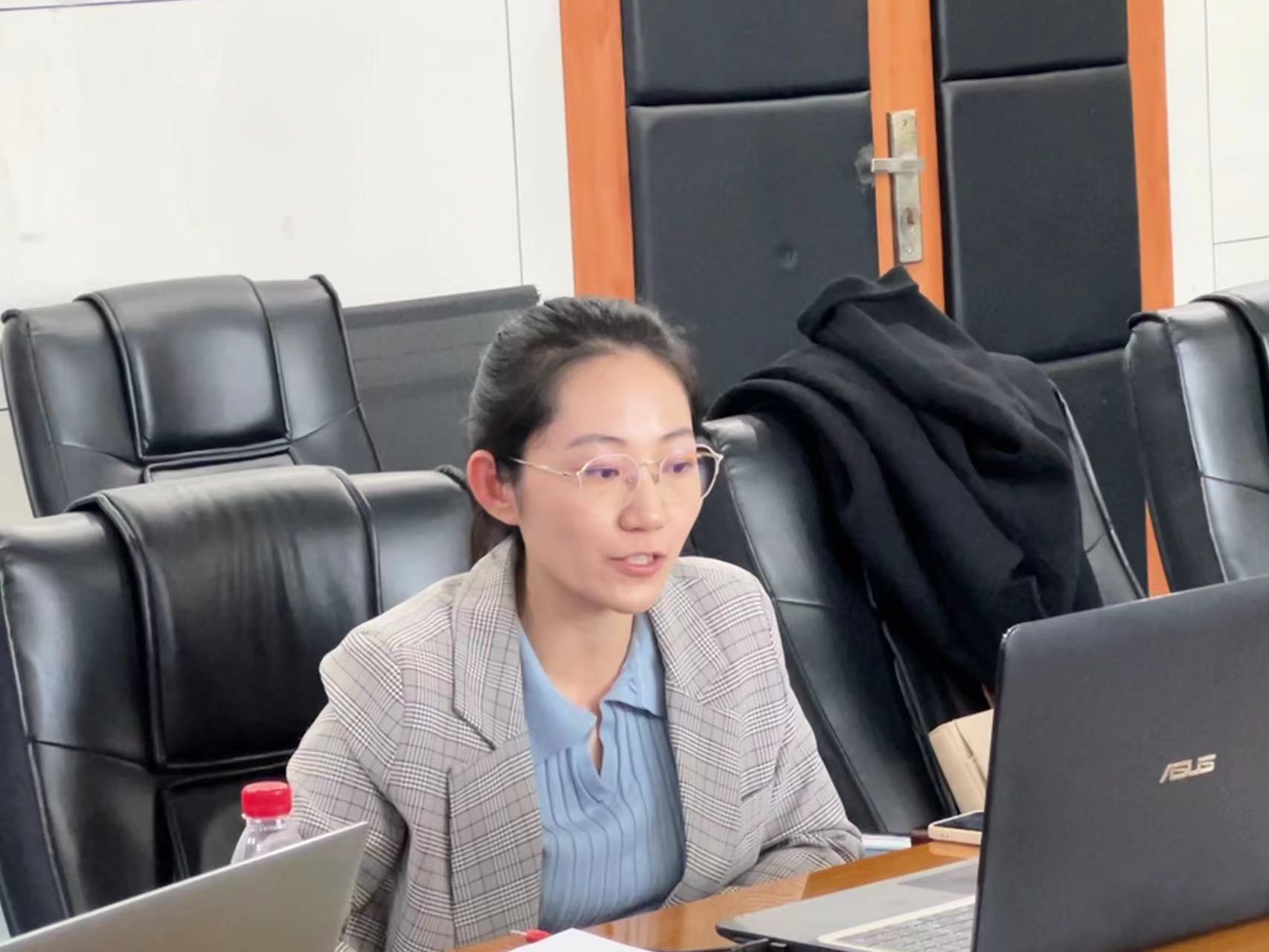 Ms. Qian Zhao
Mr. Abiola John Osanyintuyi from CLIVAR office, shared Fate of the Embayed Beaches on the Muddy and Sandy Coast in China. 2 young scholars asked their questions about this topic, Mr.
Tolulope Emmanuel Oginni from Zhejiang University same as Mr. Abiola helped answer questions, this is what we really want to see, very harmonious and fun. Ms. Jing Ren as the last speaker from China, shared Global Distribution of Wind Stress by Considering Wave-induced Stress, as the last speech, it's very interesting.
Mr. Abiola John Osanyintuyi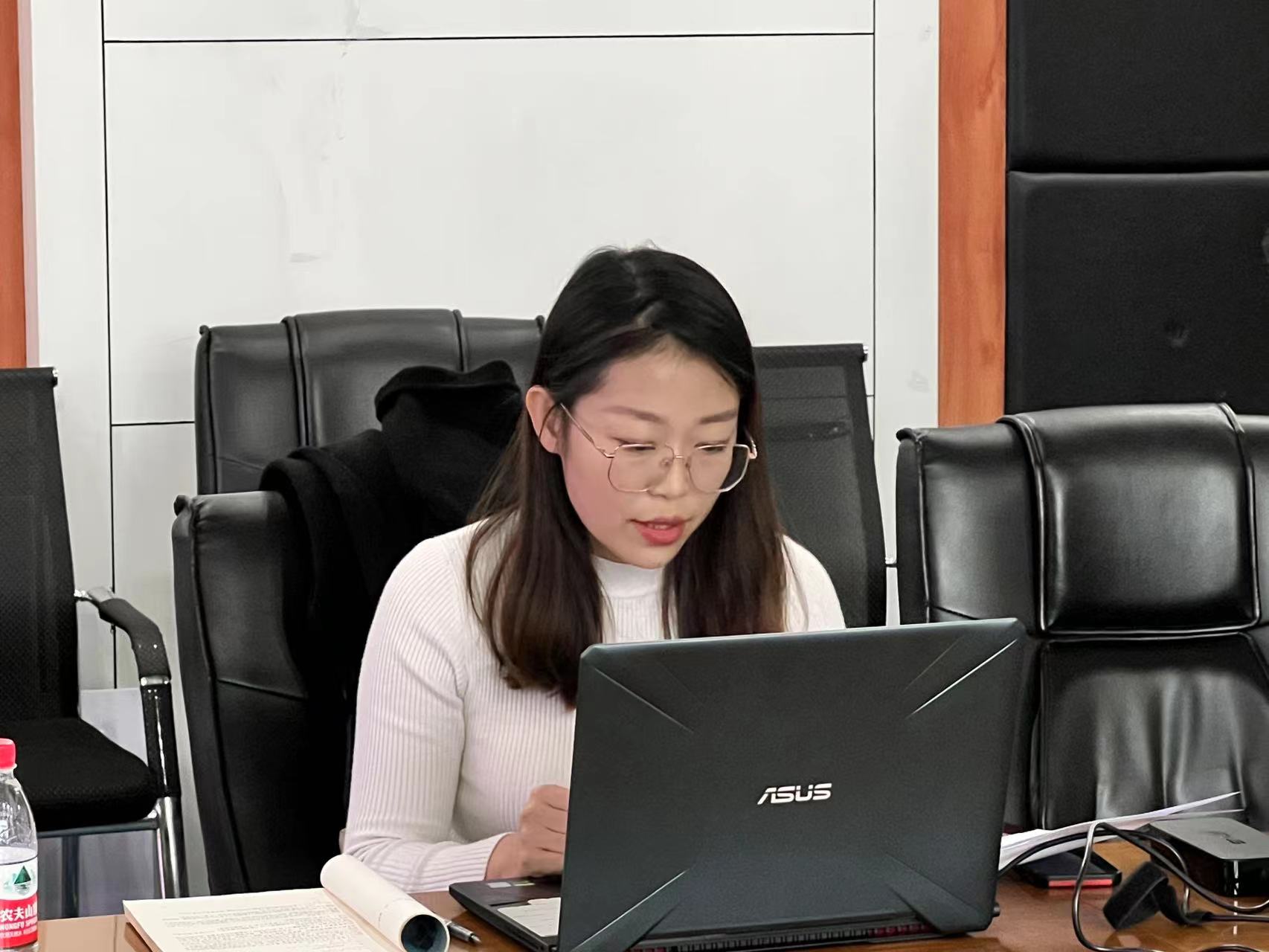 Ms. Jing Ren
The ODC center will continue to provide the platform for young marine scientists to have in-depth communication and effective discussion on their perspectives and research progress on marine science development through the organization of various Forum activities. For the events that will follow, the ODC center will make full preparations in terms of the optimization of network platform, selection of topics and exhibition of outcomes, trying to offer an audio-visual banquet for young researchers in the field of ocean and climate. Previous trainees or new partners are highly welcomed to join in these activities and share research progress or achievements on this platform.