The seventh session of ODC International forum for young marine scientists was successfully accomplished in the afternoon of 26 May 2023, this forum has many new members, more than 60 participants, who will also attend the training course this year.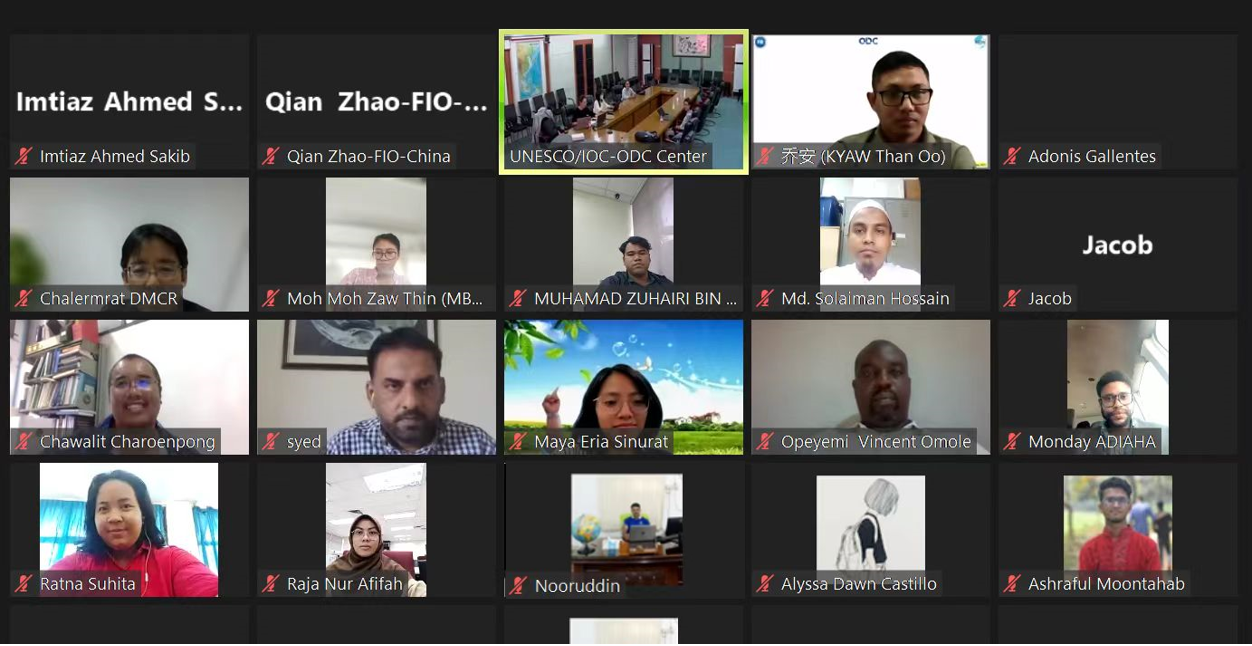 At the beginning of the meeting, the committees from the newly established FYMS committee introduced themselves and put forward some good recommendations, and then the new participants enthusiastically introduced themselves. The session focused on How to Reduce and Sustain Our Oceans. Three young scholars shared their related research. Mr. KYAW Than Oo, as the first speaker from Myanmar, shared his research: Systematic analysis of ocean plastic contamination and sustainable ocean. Mr. Imtiaz Ahmed Sakib, as the second speaker from Bangladesh and recommended by Ashraful Moontahab, shared his research: Pollution Status of Seawater and Heavy Metal at the Vicinity of Saint Martin's Island. Participants and speakers discussed changes in Salinity for different season, the type of sensor use to collect the data and etc, other participants also shared their new recommendation. Mr. Suriyapong Kumsopar as last speaker, from Thailand and recommended by Chalermrat Sangmanee, shared his research: Mercury Content in Sediment Cores form Don Hoi Lot. Thailand. Participants asked related questions: What different between higher conc. And NE. The atmosphere of the forum was very lively and all participants were very enthusiastic.
Mr. Imtiaz Ahmed Sakib
Mr. Suriyapong Kumsopar
The ODC center will continue to provide the platform for young marine scientists to have in-depth communication and effective discussion on their perspectives and research progress on marine science development through the organization of various Forum activities. For the events that will follow, the ODC center will make full preparations in terms of the optimization of network platform, selection of topics and exhibition of outcomes, trying to offer an audio-visual banquet for young researchers in the field of ocean and climate. Previous trainees or new partners are highly welcomed to join in these activities and share research progress or achievements on this platform.